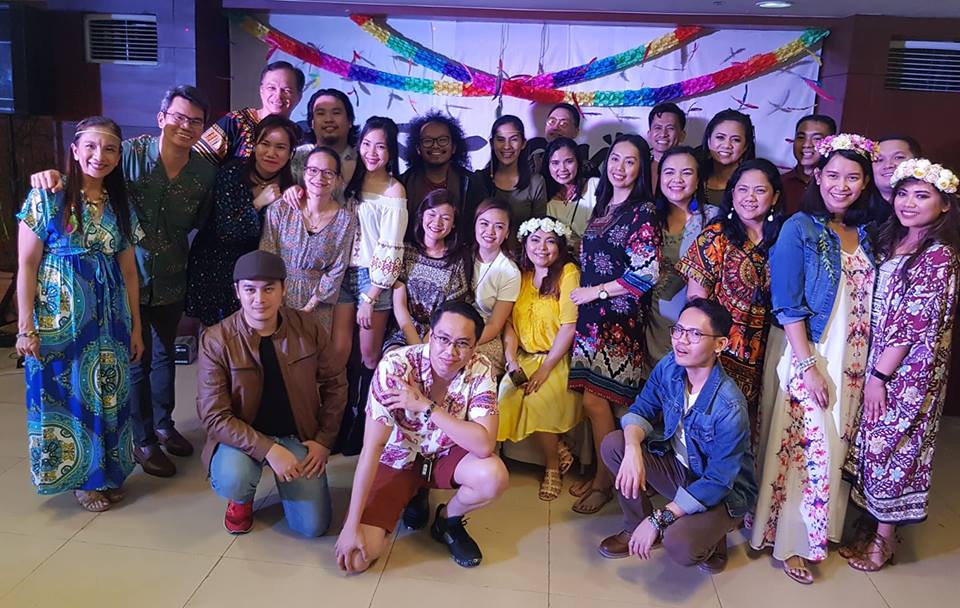 eScience celebrates with a Bohemian-themed Christmas Party
As year 2018 nears its end, eScience will never forget to celebrate the achievements of the whole eScience family for the year. With the Boho-themed Christmas party, all employees enjoyed the Christmas program made possible by the Human Resources Department of eScience.

Buffet. Raffle Prizes. Presentations. eScience Idol. These are just few of the Christmas Party highlights held last December 17 at Alabang Country Club. The whole 80+ employees of eScience enjoyed good food, good music, and good company during the Christmas Party.



The new hires presentation for 2018 featured all 24 applicants who successfully joined eScience from January to December. The new hires showed a fun Christmas Station ID-themed performance with a music video accompaniment where the new hires acted and created their own music video.

The most anticipated part of the night was the eScience Idol where eScience duos (2 eScience employees) showed a jaw-dropping performance that showcases their talents, wit, and humor. Mika-Niko, 2Ron, and AlYhanna competed for the ESC Idol 2018. The three showed their "oh-so-high" performance level which overwhelmed the audience. Mika-Niko performed songs that they personally composed.



On the other hand, 2Ron performed an ecstatic dance performance that wowed the crowd and put everyone to smiles and laughter. Last but not the least, AlYhanna showed an extraordinary performance with their own combination of acting, singing, and dancing to their own "talent-search" which definitely shows the time, effort, and talent they invested in the performance. All efforts paid off as they were all recognized and appreciated by the crowd. However, only one had to bring home the bacon and there was no other than the show-stopping performance of AlYhanna.



The party will not be complete with raffle prizes for all employees, and an all expense travel package for 2 won by our Training Specialist, Abet Liberato. The night ended well with happiness and another unique experience for the whole eScience family.